Sexual Assault Awareness Presentation coming to Jefferson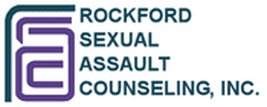 On Tuesday, February 21st during second hour Rockford Sexual Assault Counseling (RSAC), will be streamed to your class live from the auditorium. Any students with physical education classes during their second hour will view the presentation in the auditorium. The presentation will take the entirety of the hour and is required state mandated training regarding sexual assault and abuse awareness for students. All schools are required to present this to students from grades k-12 annually. 
An automated call will be sent to students' homes to inform parents of the presentation. Students that opt out can be sent to their academy office. 
Any questions about the presentation should be directed to the school's social workers, Michelle Adam or Laura Lindell.  Our social workers and counselors will be here the day of the presentation if students need any support after the presentation.