Coming Back From Thanksgiving Break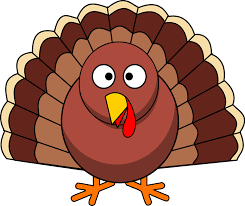 Thanksgiving break is finally over! Sadly all have to go back to school.
Monday, Everyone was back and they seemed to have low energy including teachers! No one wanted to be back to school even the school wifi doesn't want to go back either. All students said it felt like the break went in a Flash. So we interview people to see how and why they think that, and also what they do during break rather it was good or bad. 
Interview 1:  Freshmen
Alberto: "It was good! I did nothing but facetime with my girlfriend! And after the break, I woke up late.
Innocent: "It was good! I mostly play games like Call of Duty. I loved eating turkey! And I feel bored and don't wanna be in school."
Interview 2: Sophomores 
Yulisa: "It was great! I got to spend time with my family! I loved mashed potatoes! And going back to school is tiring and frustrating"
Jadiell: "It was good ! I went out with my friends and spent thanksgiving! I loved Mac' N 'cheese.I didn't wanna get up Monday morning."
Interview 3: Juniors
Brisa: "It was good! I eat food with my family! I like biscuits! And going back to school is tiring."
Brian: "It was Alright! I spend time with my family! My favorite food is tamales! And I felt like crying when the break was over!"